I'm a Substitute
I'm looking for training that will help prepare me for the job ahead and to strengthen my resume.
I'm an Administrator
I'm interested in partnering with App-Garden to get my subs the training they need to be successful in our classrooms.
Training Options
Are you looking for trainings related to HR policies, health & safety, classroom management, or teaching methods? We've got them all!
Substitute Orientation Training
The Substitute Teacher Orientation allows substitutes to learn more about HR policies of the district, safety tips and guidelines, managing health concerns and blood borne pathogens. With each districts policies being different, we offer options to customize the course specifically for your district.
Effective Substitute Teacher Training
This class provides training for substitutes that may have never been in a classroom. Schools often send new substitutes or those without teaching certificates through this course. Develop an understanding of learning styles, teaching methods, and strong classroom management skills to prepare yourself for a teaching career.
VALUE PROPOSITION
Why incorporate our online Sub Training into your process?
Save Time and Money
Eliminate staff time required to train substitute teachers on an on-going basis. Substitute Teacher Training online means quickly and efficiently training your substitute teachers.
Self Paced
People learn at different paces. Substitute teacher training online provides the perfect pace for everyone. Users can take as much time as they need for each section and even go back and review sections as needed.
Flexible
Your substitute teachers will love the fact that they can train anytime, anywhere – even from a mobile device.
Instant Availability
Substitute teachers can get the training they need quickly so they are ready to enter the classroom when you need them. No more waiting around for an onsite training class to be scheduled.
Consistent Content
Substitute Teacher Training online ensures that your content is consistent and complete each time it is delivered. Never again worry that important information might be missed in a training session.
Compliant
Provide the documentation that you need to protect your school district. Our online substitute teacher training provides you with reports on who has trained along with scores.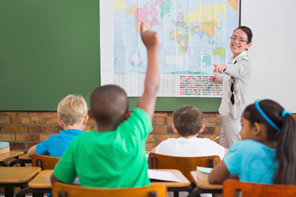 We have been extremely pleased, first of all with the customer service in building the program. What I mean by building the program is that there is a lot of personalization and customization that we were able to put into this program which kind of made it unique for Davie County.
– Jeff Wallace, Davie County Schools NC
When you talk about the App-Garden sub training, it has been a huge problem solver for us. We used to do face to face training. We don't want to take away the value of meeting our employees and working with them, but with the App-Garden sub training they can access it at anytime. They can access it at their own time and there is no time delay in getting them started. Setting it up and getting it customized for our district has been big for us. Working with folks at the App-Garden who understand the education environment was very important to us.
– Sylvia White, Newton-Conover Schools, NC
We have been using the App-Garden sub training since 2015. The App-Garden has really allowed us to streamline our processes and become much more efficient with our substitute applications. Therefore, allowing us to add more subs to the list throughout the year which is a real win for all of our campuses.
– Barbara Tate, Copperas Cove ISD, TX
TEACHER TESTIMONIALS
Hear what our subs have to say about their experience with our trainings
I liked it better because I didn't have to travel somewhere to take it. It might have been offered at an inconvenient time for me.
Colleen Nordhoff – Substitute Teacher at Carrollton-Farmers Branch ISD in Texas
I liked that it was convenient, allowed me to do it on my time schedule, and the fact that I could contact a tech if needed.
Cathleen Philips – Substitute Teacher at Carrollton-Farmers Branch ISD in Texas
I have a busy schedule, and it was great to work at my pace in my own environment.
Sherri Cheeseboro – Substitute Teacher at Franklin County Schools, N.C.
I liked that I could go at my own pace. I also liked that I could repeat course material for review and retake assessments as soon as I got ready. Taking the course online made it very flexible. I really enjoyed it!
Candis Bailey – Substitute Teacher at Davie County Schools, N.C.
I felt this course more convenient because I don't have to rush to class and whenever I felt like reading the material I read at my own time and pace. Very productive, helpful , informative, convenient, and useful. I am glad that I took this course and it refreshed my memory.
Kulsum Danawala – Substitute Teacher at Carrollton-Farmers Branch ISD in Texas
Do the substitute teachers value the experience?
Absolutely! According to surveys we've done:
Over 75% of substitutes surveyed indicated that they were satisfied with taking the course online.
Over 92% of substitutes surveyed indicated that the course was easy to use.
Over 76% of substitutes surveyed indicated that they found it more convenient to take the course online rather than at the district.
79% of substitutes indicated that they were ok with paying for the course and being able to do at their convenience rather than attending a district course.
Tell me more about the benefits of Virtual Sub Training
Save Time / Money
Redundancy – Eliminates staff time spent conducting sub training over and over.
Consistency – Eliminates inconsistencies in training where multiple trainers are used and also eliminates the need for multiple trainers.
Availability
Mobile – Subs may login and train from any location with internet access
Flexible – Training is available 24/7 all during the school year.
Better Pool of Subs
Engage Subs Faster – Potential subs can obtain training immediately and be utilized in the classroom sooner rather than waiting potentially months for training.
Subs have "skin in the game" – You will no longer spend time and money completing paperwork and spending money doing background checks for subs who don't ever show up to sub. Having the subs pay a small fee for their training ensures that they are serious about wanting to sub.
Improved Satisfaction
Self-paced – Subs train at their own pace
Modules – Training is in short modules which allows subs to repeat modules
Less Distraction – Training can be done privately which is much less distracting to the sub.
Improved Compliancy
Provides records – Complete records on what was provided in the training and quizzes that assess learning provide the backup information you need
Assessment of Understanding – Your subs will be assessed after each module to ensure understanding of the material.
VIEW INTERACTIVE DEMO
Complete a form below to view an instant demo of our courses.
SUBSTITUTE ORIENTATION TRAINING
EFFECTIVE SUBSTITUTE TEACHER TRAINING