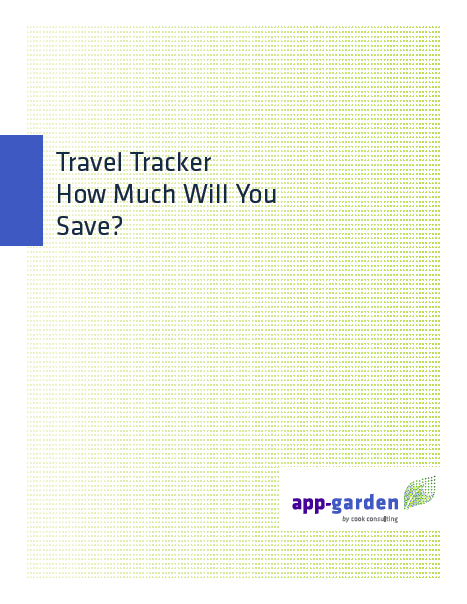 Travel Tracker: How Much Will You Save
This whitepaper helps school administrators estimate the potential impact that Travel Tracker can have on your field trip costs.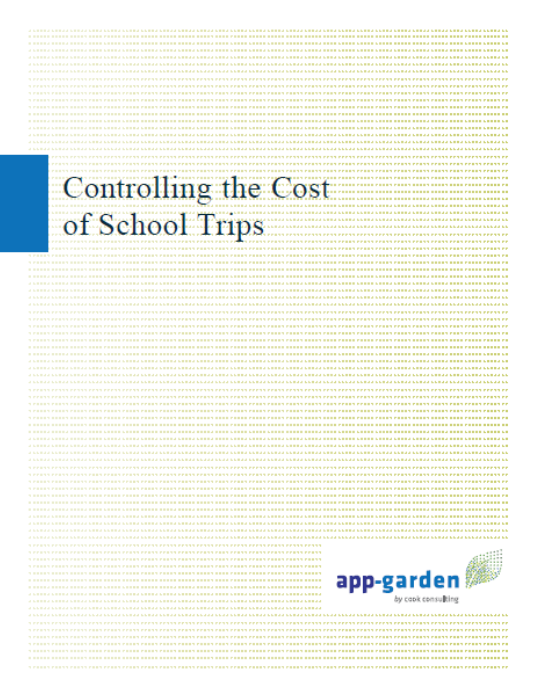 Controlling the Costs of School Trips
This whitepaper explores ways in which school administrators can maintain effective control of school field trip costs.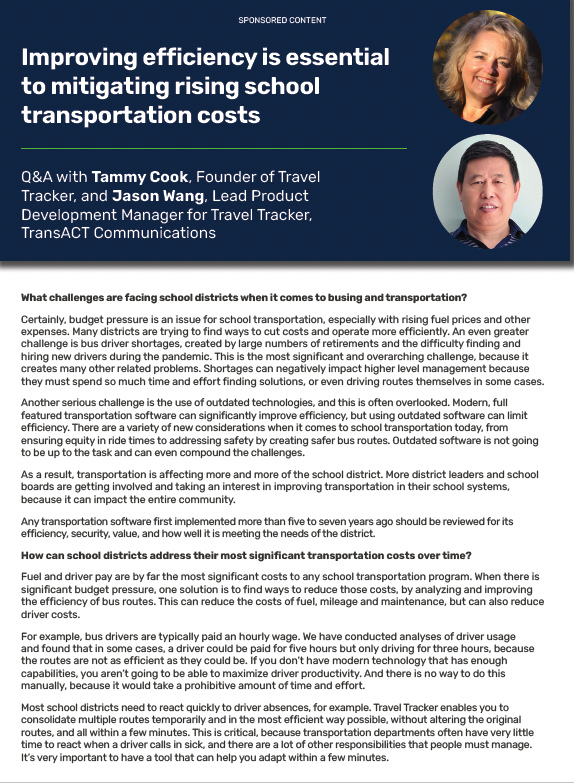 Improving Efficiency to Mitigate Rising Transportation Costs
In this informative case study, thought leaders discuss the challenges school districts are facing when it comes to busing and transportation, the advantages of the open-source mapping and more.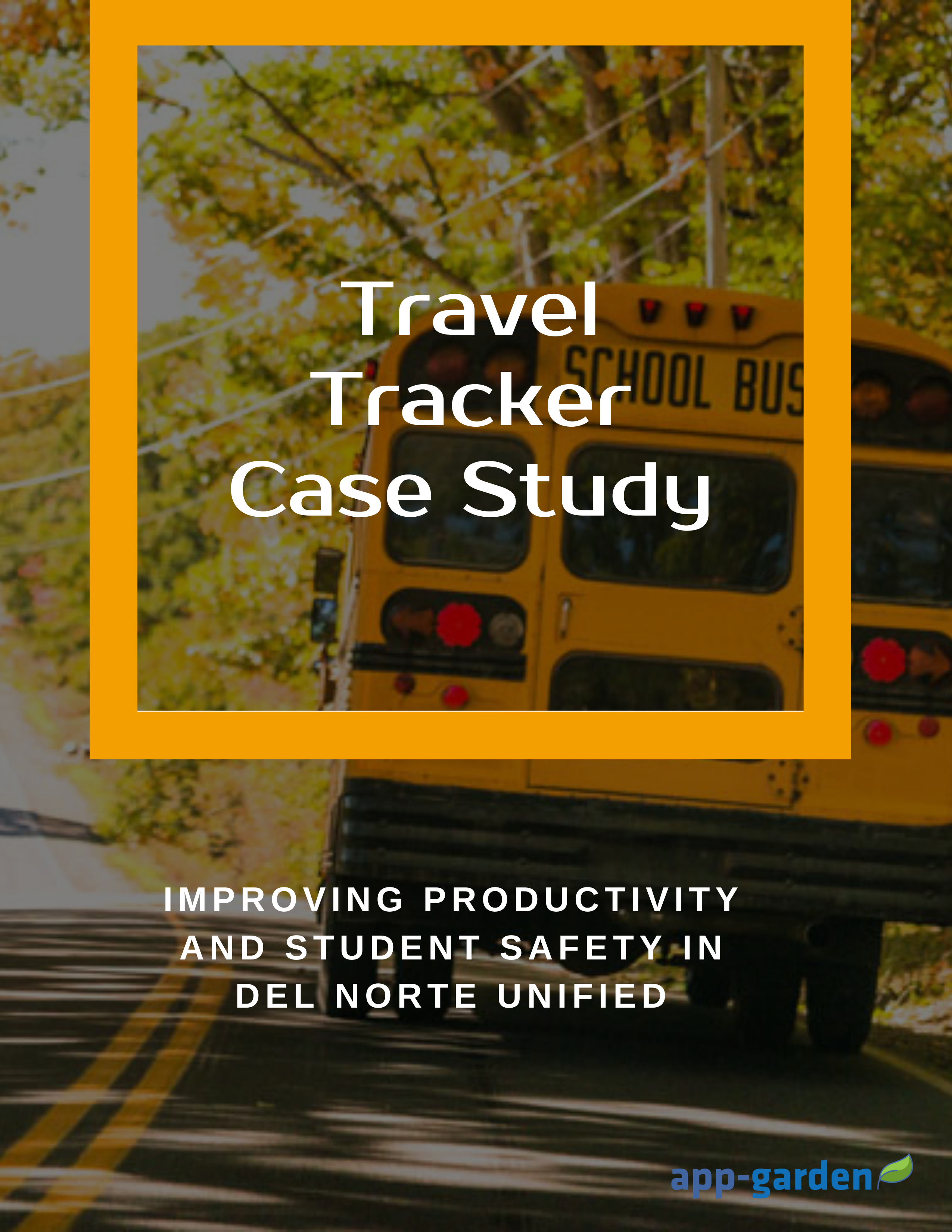 Travel Tracker: Improving Productivity and Student Safety in Del Norte Unified School District
This whitepaper shares how Del Norte Unified School District leveraged seamless implementation and route optimization to help students stay safe.