HOW IT WORKS

Submit Request To Reserve Event Space
A single online form takes just minutes to complete. Requests are automatically routed to the right people for approval

Administration review and approve events
Easily review room availability and request tables, chairs and other required equipment.

Monitor Calendars
Utilizing the user friendly interface, easily view current events and never worry about over booking again!

Billing and Invoicing
Generate proposals, create and manage invoices and receive payments online
Why use Facility Tracker – Event Scheduler and Facility Scheduling to manage your events!
Manage Spaces, Resources & Services
Reserve the room(s) for your event, and also any resources or services that are required as well.
Real-time Event Conflict Detection
Eliminate double booking issues and allow for the navigation of "conflicts" within the schedule in real time.
Robust Reporting
Our numerous reporting options provide you the data you need to intentionally and effectively manage your events.
Google & Outlook Integration
Easily export your events to Google Calendar and Outlook.
Public and Private Calendars
Allow users to see the full master calendar internally and even display your public events on your website.
Multiple Locations
Manage events across multiple locations. Allow users to have access to the location(s) they need to manage.
Amazing Support
If you ever have any issues or questions, we're here to help! Customer support is our number one priority. Feel free to contact our support team with any questions at any time.
Customized Approval Logic
Set up multiple approval workflows to ensure your events follow the desired path of approvals.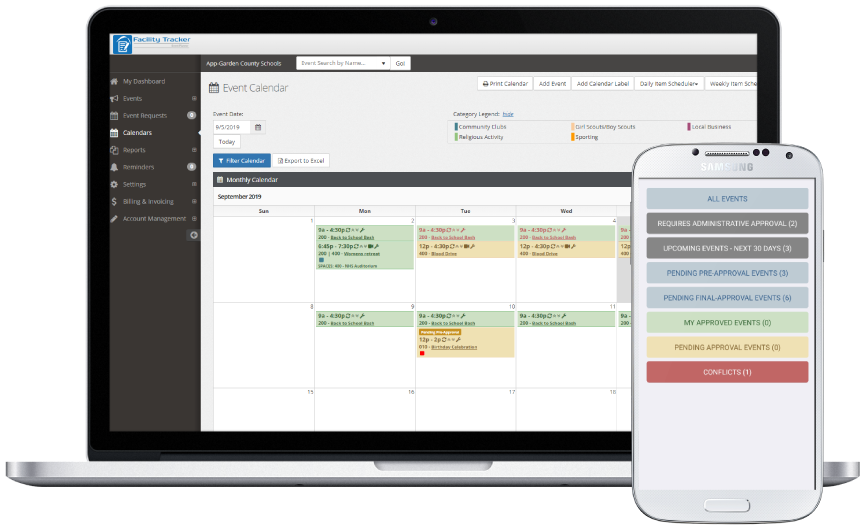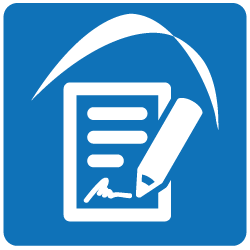 REQUEST A FREE DEMO
Request a no-obligation demo to see how Facility Tracker can benefit your school