Making field trip plans for the year can prove to be a difficult task. There are many things to consider such as distance and educational value of certain locations. No matter where you are across the nation, there are many destinations full of history and learning opportunities. What are some of the top field trip destinations across the nation?
Philadelphia, PA
Philadelphia is considered the birthplace of American Democracy. It is recognized as one of the most influential cities during the American Revolution. From the first newspaper to the first hospital, Philadelphia's rich history makes it an ideal location for students. The opportunity to interact with history throughout the city provides students with hands-on learning. While touring the Independence National Historical Park younger kids as well as teens can enjoy earning badges, certificates, and even find opportunities to discover a field of work that may interest them!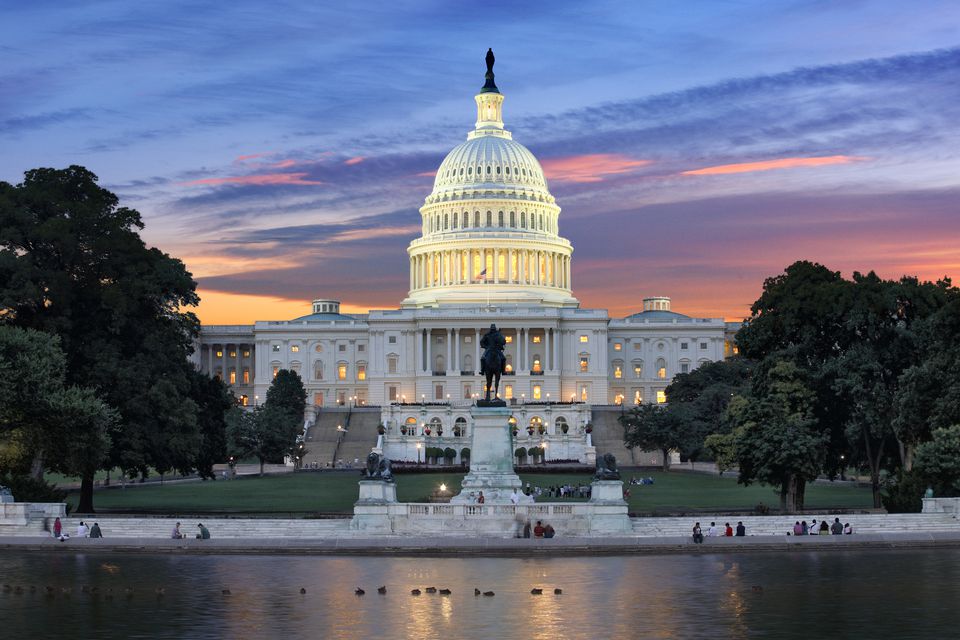 Washington D.C.
While visiting America's hub for government, students may be inclined to apply their knowledge of politics as they tour many buildings such as the various museums, memorials, and galleries. Students can experience places like the United States Holocaust Memorial Museum, Arlington National Cemetery, or the Vietnam Veterans Memorial where they will be exposed to more serious events in American history. To add a more kid friendly aspect to the trip, students could visit the Newseum and the Spy Museum which will allow them to connect educationally while still providing them with a fun experience.
Birmingham, Alabama
Are civil rights a large part of your lesson plan? Birmingham is known for it's role in iron and steel production, but also for its major role in the American Civil Rights Movement. Students can walk the same streets and experience first-hand where activists Fred Shuttlesworth and Dr. Martin Luther King Jr. spoke and lead demonstrations. They can visit the Birmingham Civil Rights Institute which displays the events of bombings at Sixteenth Street Baptist Church, view exhibits on Jim Crow Laws, and learn about women of the Civil Rights Movement. The immense history of this southern city even offers education on space at the U.S. Space and Rocket Museum, and science at the McWayne Science Center. That's not all! Birmingham also presents insight into the history of music and art at the Alabama Jazz Hall of Fame and the Birmingham Museum of Art!
Seattle, Washington
Recorded history in Seattle may not date as far back as the history in the Eastern part of the nation, but nevertheless, Seattle has a unique opportunity for education. The seemingly endless trails that roam through Washington incorporate a mixture of shoreline and mountains, especially those of Blake Island State Park in Seattle. This Park is only accessible by boat and boasts of thorough Native American history. Students can learn through live demonstrations of Native American dance and salmon dinners. In the inner-city, students can truly experience the industry and innovation of Seattle at the Museum of History and Industry.
San Diego, California
San Diego may not present the typical type of field trip that comes to mind, but the San Diego Zoo is one of the top attractions in California. Students will not only get to be up close to animals they don't see every day, but they get to see the replication of their natural environment. While students get to learn about animals and their habitats, they also get to see where they originate from! It is an opportunity to experience the world while never even leaving California!
Planning field trips can be a daunting task between having to coordinate food, bus drivers, and work around emergencies. The
Travel Tracker
eliminates the burden of field trip management so that administrators can focus on deepening their student's education while helping them have fun throughout outside-the-classroom opportunities. By streamlining the entire field trip management process, administrators can work on requesting, approving, and monitoring the status of field trips within one system. The easy-to-use features and on-hand support staff add to the solution's burden-less management style.