School district administrators will save hours of admin time thanks to a pair of time-saving invoicing capabilities in TravelTracker-Trips.
TransACT TravelTracker-Trips is a cloud-based field trip software that allows you to quickly and efficiently manage your travel request process. In the May 2022 update (released May 23), administrative users now have additional ways to filter different types of drivers and a new field trip event feature that allows administrators to override the standard fee for field trips.
Filter Drivers By Type
TravelTracker – Trips admin users can filter out specific types of drivers, so they have fewer invoices to prepare. For example, coaches who drive their team to a game don't receive extra pay. Administrative users can filter them out of a larger list within the TravelTracker system and mark those invoices as approved, all at once instead of one by one, which saves hours of admin time.

Override Standard Trip Fee
Admin users now can use a Field Trip Event to override the standard trip fee. Districts often charge a flat rate fee charged by a school district regardless of how far the bus and driver are traveling. Some districts have trip events where overriding that fee is necessary due to the type of vehicle involved in transporting students or the group that is being served.
Transporation Admins can mass approve invoices without having to change the trip cost on each trip



The Field Trip Event is indicated on the request form

If the Field Trip Event is set up to override the standard fee, the invoice for that trip is updated automatically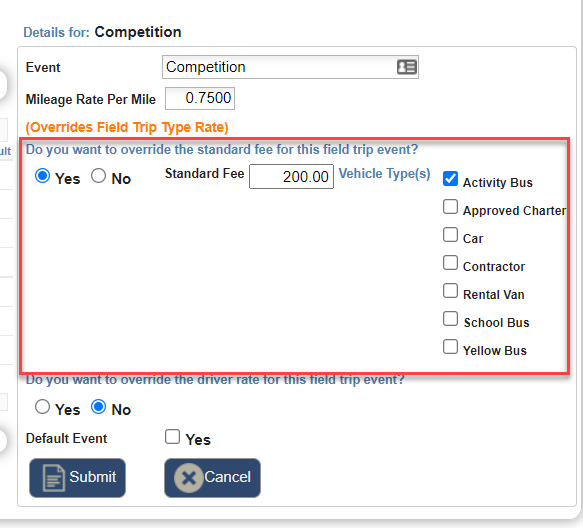 TravelTracker – Trips help school districts drastically reduce the amount of time to manage field trips and athletic trips. For assistance with reporting or bus driver assignments and invoicing, please contact support@app-garden.com.