Note: FacilityTracker is only available to current customers unless you purchase TransACT's TravelTracker-Routing software. Our new School Bus Fleet Maintenance Software is a custom TravelTracker-Routing add-on to help you manage all of your vehicle management needs.
School districts that want to evaluate their energy and utility spending can utilize a new energy management module in FacilityTracker.
FacilityTracker helps districts track assets and inventory at individual schools or central locations. The energy management module, available as of December 2022, allows admin users to view and manage their energy expenditure across all district facilities in real-time.
Unlike spreadsheets or finance software, FacilityTracker offers an automated way to track energy consumption and identify heavy usage areas. The energy module can combine with the work order and event scheduler module in FacilityTracker to give districts a more comprehensive picture of facility management.
Once a district receives its utility bill, the district Energy Manager can enter the data they want to capture into the module (kWh, costs, month, year, and location) to create a new data point to track energy usage.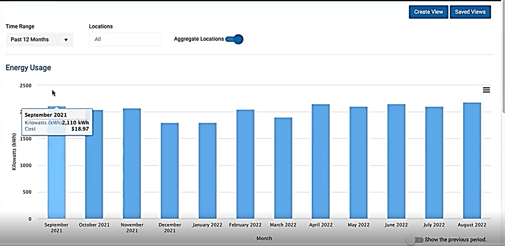 The energy management page in the system provides popular data points correlated into an easy-to-use dashboard for greater visibility:
View month-to-month spending and compare current spending to the same time period in a previous year
Use data-based bar charts for several criteria
Show data for the last 12 months for all locations
Break down each location in your district or view single charts for a single month or many at a time
Hover over each section on the bar chart to view a pop-up showing the energy spend for facilities in that time period, such as August 2022
Create views to share internally with administrators or potential stakeholders


Districts using TransACT's TravelTracker-Routing software gain the flexibility to become more efficient in routing and facility operations.